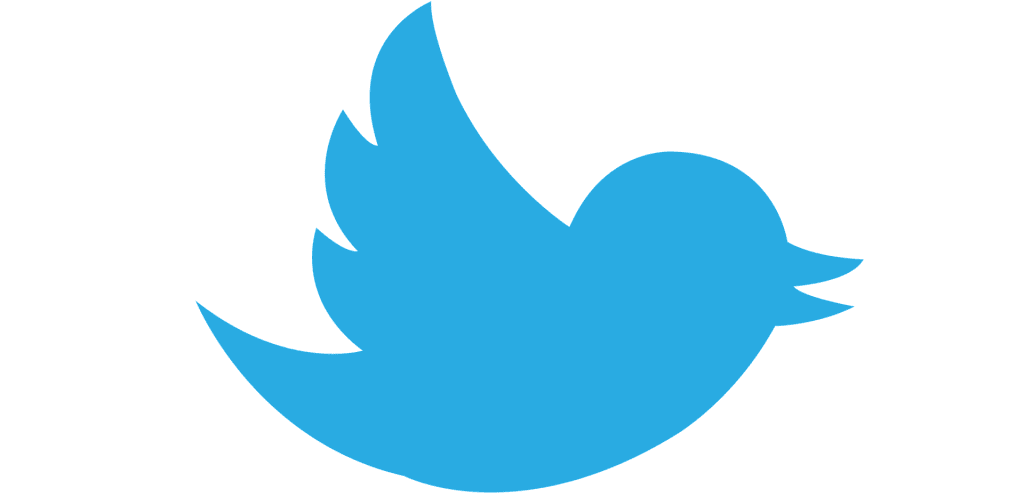 As promised in a previous post, this is the first in a series of blogs showing you how to maximise the potential of different social media platforms for your business. Twitter exists to build connections, but will this help your business achieve its aims? And if it will, how can you put it into practice? In the Twittersphere, half-measures won't cut it. Therefore, in the same spirit, we've answered these questions in enough detail to help you decide whether to invest your time and energy into Twitter, and if so, how to make it work successfully for your business. 
To help you figure out if Twitter is right for your business, we've created a list of what works well on Twitter, and what doesn't…
Twitter is great for…
Building rapport with your audience
Many of Twitter's features encourage you to engage with other users in conversation. These include mentions, replies and hashtags. This enables you to create relationships with your audience, and in doing so build awareness of your brand. 
The largest demographic group of Twitter users are between the ages of 18 and 29 (37%), so if your target audience is within this age bracket then Twitter could be very effective for your business. Similarly, it could work well if your audience are between 30 and 49 years old, as 25% of Twitter users fall within this demographic.
Gathering information on your sector, audience and competitors
Twitter is a great place to stay abreast of the latest news, whether that relates directly to your sector, or to the broader news cycle, because news is often shared in real-time. This means you can be quick to know about, and respond to, any developments that might concern you.
In addition, it can help you to discover what consumers are saying about your industry, products or services specifically. And as it's probable that your competitors are on Twitter, you can stay up-to-date with their activities and learn what they are doing well (or not so well) and react accordingly.
Dealing with customer service requests
Processing requests on Twitter offers numerous advantages to doing so by email or phone. Firstly, they're done in real-time, so enquiries can be added to and modified as necessary. Furthermore, if you're unable to answer immediately, customers won't need to hold – they can leave their request and return to it when it's been answered. An additional benefit is that it's conducted on a public platform, so you can use it to demonstrate how amicably and efficiently you deal with your customers, generating positive brand awareness. 
Twitter is not great for…
Whilst promoting your products or services on the platform is fine, you need to engage with your audience as people, not just customers. As a general rule, you should talk to people on Twitter as you would if you were talking to them face-to-face. Hard sells will fall flat and switch people off. 
Passive, short-term gains
Twitter requires time, effort, and a long-term strategy. It doesn't work on autopilot. Whilst gaining followers is generally a good thing, generating engagement (mentions, retweets, replies) matters more, and that's the difficult part. But don't worry, because we'll show you how to do just that shortly.
If Twitter is right for you, what next?
1. Create an appealing, informative profile
The most important thing here is that your audience can easily find and identify you. To this end, there are a number of things you must do:
Create an easily identifiable 'handle' (another word for username)
Don't overcomplicate it; your company name will work fine. If that's already taken, try adding 'HQ' or another similar identifier at the end.
Add a profile picture and banner that uses your brand colours and logo
Consistent branding across all platforms is important and helps users to identify you immediately. Watch out for poorly cropped logos and text and make sure the banners you design work on different devices, not just a large screen.
Write a concise, easily understandable bio
This appears under your handle on your profile. You change it by clicking the 'Edit profile' button. As a minimum, this should include what your business does and where you can be found. Adding in a hashtag with your sector will help you get found more often – for example, #ukmfg for British manufacturing (more on hashtags below). At Creation ADM, we opted for 'Leading #PR #digitalmarketing and design agency based in Manchester City Centre'.
2. Build an audience
Once you've created your profile, it's time to start building an audience that actively engages with your content. Some helpful tips here are:
Follow users that will be interested in you
Whilst having more followers isn't an accurate measurement of how well you're engaging with your audience, it's an important first step in drawing attention to your posts. 
To find users likely to engage with you, look at who is already following your competitors. Try to maintain a roughly 1:1 ratio between your number of followers and those you are following, otherwise you risk appearing unprofessional, and for the same reason don't follow too many users at once – 20 to 30 a day is adequate.
Use the advanced search tool to find and connect with your audience
This is very helpful for cutting through the noise and finding your target audience. You'll find the tool by typing something into the search bar, then clicking 'Advanced search' at the bottom of the 'Search filters' box in the top right corner. Once you've done this, use the filters to specify the type of tweets you wish to see based on certain keywords or hashtags, dates posted, and more.
You could use it to find tweets posted about a particular product on the day of its release, for example. Once you've found the tweets you're looking for, engage with them in a way that benefits the user – for example, if they're asking a question about one of your products, answer it for them. If you do this, you will naturally build an audience that is interested in what you have to say on the platform.
Tweet content that informs, educates and entertains
Remember: Twitter isn't about the hard sell. Instead, you could tweet an interesting fact, your thoughts on a trending topic, or run a poll with an intriguing question (you'll find the poll feature just below where you write your tweets). Your content should be relevant to your field or to a topic that concerns your business.  
To generate enough engagement to achieve your aims, you need to monitor your account on a daily basis. 
If you post ten times in one day, then nothing for a month, it looks unprofessional and suggests you aren't really interested in communicating with your audience. Therefore, have a general idea of how often you want to tweet – for example, two original tweets, three retweets and any replies to your mentions in one day.
Mention and reply to other users
This gives your online presence a more human and authentic feel and helps you to build relationships with potential customers, journalists, and other companies within your field. 
To start a conversation with another user, type '@' into the box at the top of the home page (it says 'What's happening?' in it). Follow this by typing the handle of that user – for example '@CREATION_ADM' – then hit the spacebar and write a message to them. As a handy tip, if you put a full stop before the handle, all of your followers will be able to see the tweet; if you don't put a full stop before, only the mentioned user will see the tweet. 
To reply to other users, click on the speech bubble at the bottom left of a tweet, then type what you want to say. If you do this, only the user you're replying to, as well as those who follow both of you, will be able to see the reply. 
Retweet and like their posts
Retweeting means re-posting another user's tweet to all of your followers. You can also choose to add a comment. Retweeting with a comment involves more sharing on your part, and consequently gives you the highest chance of starting conversations with other users.
To 'like' another tweet, click on the heart feature at the bottom right of it. These will show up if someone visits your profile and clicks on the 'likes' feature, which is located on the right of your profile besides 'tweets', 'tweets and replies', and 'media'. They can also show up spontaneously on other users' timelines, though if this is your aim then it is best to simply retweet.
A hashtag is a word or phrase preceded by a hash sign (#). It effectively labels tweets by turning the word or phrase used into a searchable link. This means that when a user clicks on a hashtag or types it into Twitter's search bar, they can view a list of tweets from across the platform that use the same hashtag. 
Hashtags are a way of following a hot topic or ongoing event. For example, during Gas Safety Week, which ran from 14 – 20 September 2020, users tweeted about gas safety using the hashtag #gassafetyweek. So, if I wanted to get involved, I would simply write a tweet containing that hashtag. Or, if I wanted to view others' tweets about the topic, I would simply type #gassafetyweek into the search bar, or click on the hashtag if it appeared on my timeline, and a list of tweets containing it would appear on my screen.  If there is a conversation happening related to your field, you should join in where you can. In addition to increasing your exposure on the platform, doing this will show you are a company that cares about the important issues of the day. 
Using hashtags makes it easier to build an audience that is interested in, and engages with, your tweets. As a rule, try to incorporate them into your written content, as opposed to listing them at the bottom, and keep to a maximum of two or three per tweet – otherwise, you risk your tweets looking like spam.
It's also worth mentioning that, for using and searching hashtags, it doesn't matter whether you use capitals or lowercase letters, as Twitter doesn't separate them based on this. However, using capital letters can make some difficult phrases easier to read, so it's better to use them in these instances.
Graphics can be used to communicate your brand's identity, values and message in a way that is more memorable and visually appealing than a standard tweet. They include images, videos, GIFs and emojis. 
Using graphics will naturally generate more engagement – they increase the chance your audience will see the tweet as they scan down their timelines, and will show them that you are open and 'approachable', so they will feel comfortable engaging with you.
All of the graphics mentioned can be added using the buttons beneath where you write your tweets. You'll want to use a mixture of all three to create a varied appearance. Here's a brief overview of each:
Images have become increasingly common on Twitter so it's fine to use them often, but avoid using them in every tweet. This will ensure your posts look authentic.
GIFs

– This stands for Graphical Interchange Format. Basically, it is just an image file, but its special feature is that it can be used to create animated (moving) images. They go further than images in helping your tweets stand out. 
GIFs are particularly good if you want to add some humour or or relatability to your content. Twitter has many to choose from – simply click on the GIFs feature and search the categories provided. However, try not to use them too much or it may overwhelm your followers.
Emojis

– These are small digital images that visually represent an emotion, object or symbol. They appear alongside the text on your tweets. Because they are small, you can use these more frequently than GIFs. It's generally fine to use them in most, or even all, of your tweets if you wish, but try to mix up which ones you use. This is pretty easy to do, because Twitter has thousands to choose from. 
Make sure your emojis are consistent with the theme of your tweets – for example, if you're tweeting out some support, a thumbs up would work well, or if you're tweeting that you're open to receiving calls from customers, then a phone emoji would be suitable.
Twitter gives you the option to 'pin' one of your tweets to the top of your profile, where it will remain until you unpin it. It will be the first tweet that users see when they visit, so you'll want to make it count.
To choose your pinned tweet, scroll through your posts and ask questions like, 'are my followers likely to engage with this?' and 'does this help to build a positive picture of my brand?' For example, you could use it to promote a competition you're running, draw attention to an award or accolade you recently received, or simply highlight some important news about your business. 
Extra tip: consider using a social media management system
A popular option for this is Hootsuite. A key feature is that it allows you to schedule your tweets. So, let's say you want to post something to mark National Mental Health Day, but it happens to fall on a Sunday when you aren't able to monitor the account. Using a social media management system would allow you to create your content in advance, then schedule it to post at a particular time on that day. This takes the stress out of managing your social media brand, and helps ensure that your content is always carefully considered and up-to-date. What's more, you can continually measure how successful individual tweets have been, so you have a better idea of what to tweet in the future.
How we can help
If you need help using Twitter for your business, Creation ADM has a team of social media experts ready to help. To discuss this further, give us a call on 0161 236 3939 or use our contact form and we'll get back to you.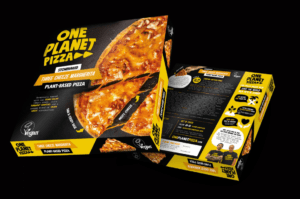 In this, the second blog post in leading Manchester branding agency Creation's series about branding, we explore its importance for any business at a time when competition for both retaining and attracting new customers has never been more fierce. Let's start with the most fundamental of questions:
Read More