Following a competitive pitch we are proud to announce that we have been appointed to rebrand a luxury holiday destination and redevelop their website.
Located in the North Lakes, Underscar began life as a 19th Century coach house that was transformed into 26 exclusive time-ownership homes creating luxury apartments enjoyed by hundreds of owners from the UK and around the world.
The brief was to create a brand that had a more contemporary feel whilst respecting the history of the organisation and their long established reputation as an exclusive holiday location. Underscar also required a website with a dual purpose; to showcase the destination and its luxury properties whilst providing owners with a secure area to share information with each other. The site will also interact seamlessly with major holiday booking sites.
Speaking on behalf of Underscar's time share owners Barbara Hedley commented on their rebrand
Creation brought an idea and a way of thinking to us that both represented our brand and the ethos of Underscar. When complete, we'll not only have a brand image that is 'uniquely Underscar', but also a digital presence that will open up the destination to potentially millions worldwide.
We have a growing presence within the leisure industry in the Lake District and are looking forward to furthering our client base with this account win for Underscar. As well as the creative challenge, it was also a significant technical task too. A challenge we're pleased to have risen to.
The rebranding and redesign of the site is now almost complete and is due to be launched in Easter 2015.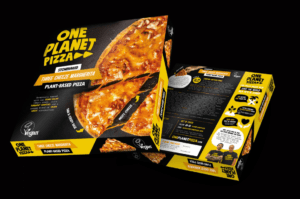 In this, the second blog post in leading Manchester branding agency Creation's series about branding, we explore its importance for any business at a time when competition for both retaining and attracting new customers has never been more fierce. Let's start with the most fundamental of questions:
Read More