We're delighted to announce we have won the ceda account after a competitive three way pitch. ceda are the leading trade association representing companies in the catering design, project management and equipment industry and have more than 100 members with a combined turnover of £500m.
Our first project was to rebrand ceda and following the success of their new brand launch in June, we were asked to pitch for the ongoing creative and communications work over a three year period.
Our ideas were very well received and we were appointed on the 1st September. Our work will cover all areas of their marketing including design, PR, social media, web development and email marketing. Our campaign targets include raising awareness of ceda as well as membership growth and we're already seeing results.
This win continues our expansion in the hospitality and foodservice sectors where we also represent two of the leading companies in the industry, Tricon Foodservice Consultants and the C&C Group. With the ceda appointment we now have a portfolio of brilliant b2b clients.
Here's some links to their websites so you can see some of our work, ceda's is our next project!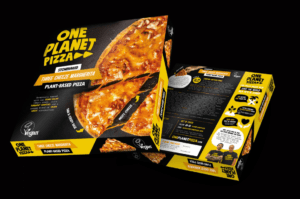 In this, the second blog post in leading Manchester branding agency Creation's series about branding, we explore its importance for any business at a time when competition for both retaining and attracting new customers has never been more fierce. Let's start with the most fundamental of questions:
Read More