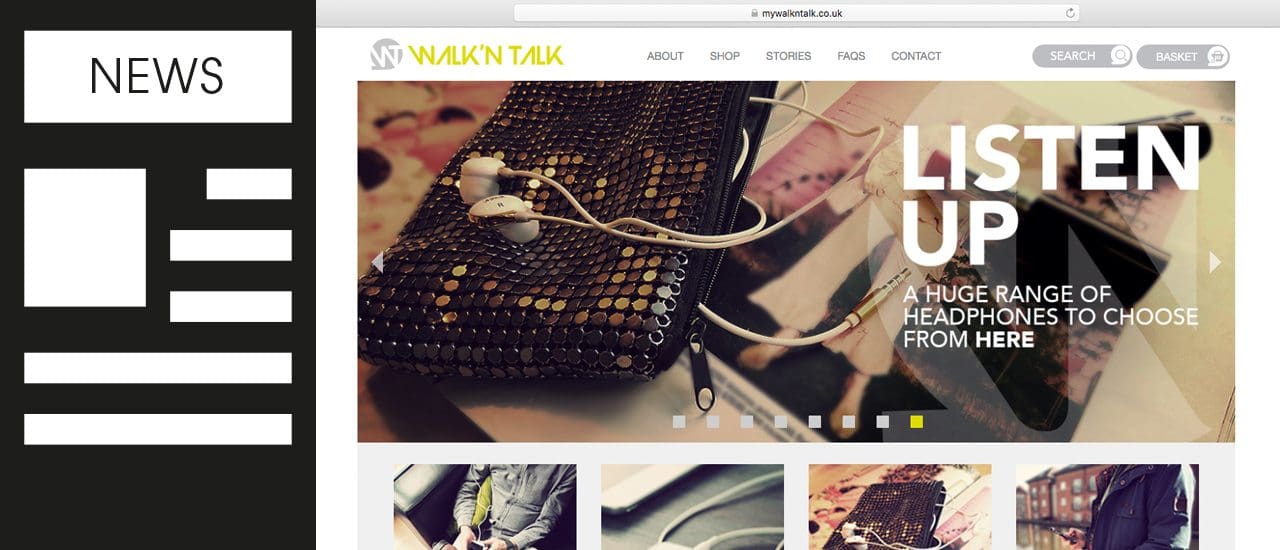 Build a new brand completely from scratch? Challenge accepted!
AMB are a well-established mobile accessories manufacturer and supplier in the wholesale market. They now want to position themselves as a fresh, new UK consumer brand and sell directly to customers via an e-commerce website.
We were initially recommended to AMB by Business Growth Hub mentor, Andrew Ramwell. Our creative director Gary Young met with AMB managing director Nasir Bashir, who shared his vision for the new brand. This early meeting was to pay dividends and be the catalyst for our ultimate success in the tender process. Gary came away with a clear understanding of what WalknTalk needed to be; a young, cool brand which exude aspirational imagery focused on not just the mobile products, but lifestyle values and how the products would "accessorise your life".
The creative team at CreationADM came up with a number of concepts to meet the brief which were entered into a competitive tender. It was clear we had gained a good picture of what Nasir desired as our possible logos, branding, colours, and even an early indication of how the website might look, met with his approval and we were appointed the work.
Now began the hard work of turning WalknTalk from a name into a brand…
Months of intense work followed as the fully mobile responsive, e-commerce website started to take shape; logos, colours and straplines were finalised, graphics and imagery were worked up to create an Instagram-feel, products we photographed in the studio for e-commerce catalogue shots and in-situ, using a number of different settings and "filters" to create lifestyle shots. Products were assigned SKU codes, descriptions written, images uploaded to the site, categories created, the ordering and payment systems rigorously tested – you name it, we did it! Key social media accounts were set-up early in the process, which adopted the same aspirational, lifestyle look and feel, to start to build up interest in the WalknTalk brand.
We worked closely with WalknTalk throughout the design phase, providing advice and guidance to make sure that the website reflected the original brief. The finished website and social media have met with the idea that Nasir originally imagined.
The digital strategy
As a purely online business, a solid digital strategy was needed, and early implementation vital to its success. Whilst the e-commerce website was still in development, our digital and social media experts began building audiences via Facebook, Twitter, Instagram and YouTube. Populating each platform with appropriate content to capture the attention of the desired users on each channel, we were able to build interest in the WalknTalk brand long before it officially launched in August of 2016.
All our communication and marketing efforts revolve around the "life accessorised" concept. We've adopted this as our official hashtag for the brand and refer to it in the majority of our social media content.
The e-commerce website went live in early August and our marketing activity stepped up. A detailed SEO and keyword campaign is ongoing, with new weekly blog content supporting this effort. Daily social media tasks are carried out, making use of topical trends and cultural news and events, as well as creating our own original content. We regularly participate in platform specific promotions and features, such as #WinItWednesday on Twitter to encourage new followers and retweets to grow brand awareness in exchange for prizes. A Google Adwords campaign is underway, targeted advertising on eBay has commenced and an online marketplace set-up on Amazon.
We look forward to our continued relationship with WalknTalk as we work alongside them, supporting them in their future marketing efforts.
To discover more about WalknTalk visit mywalkntalk.co.uk.
If you have a new business venture or even just a company name and need someone to turn your initial ideas into a brand with an identity and personality, talk to us. We bring new brands to life, and breathe fresh ideas into existing ones. Let's see if we can do the same for you. Get in touch with us here.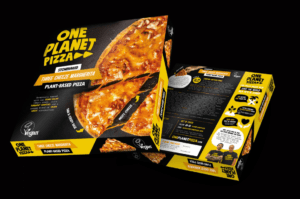 In this, the second blog post in leading Manchester branding agency Creation's series about branding, we explore its importance for any business at a time when competition for both retaining and attracting new customers has never been more fierce. Let's start with the most fundamental of questions:
Read More