Types of Link Building
There are two different forms of link building; external and internal. For successful external link building, you need to insert URLs into your website's copy which link to relevant pieces of content on other websites, and encourage other high domain authority websites to link back to yours. Internal link building, as the name suggests, focuses on the creation of a network of backlinks within your own site.
In this blog post, we'll delve deeper into the latter, discussing why internal link building is so important and how to go about implementing an effective link building strategy.   
The Importance of Internal Linking
Internal linking is one of the most crucial elements of Search Engine Optimisation (SEO). The creation of a network of backlinks allows search engine crawlers to better analyse how your site is structured. The more coherent the structure of your website, the more highly they will rate it. Once all other optimisations have been carried out, it should start to rise above those of your competitors in search engine rankings.
A nexus of links is also useful for keeping potential customers on your site. If a website is easy to navigate and all the pages are well connected, customers should spend more time discovering your business. Once they have read one piece of high quality content, they should then be directed, via a link, to another piece of information which they might find useful. Ultimately, these links can be used to encourage them through a content pathway, leading them to learn more, make a purchase, submit a contact form, or give you a call.  
How to Implement A Link Building Strategy
You should start implementing a link building strategy by creating an action plan, which has multiple stages. The first step is to divide your website into different categories, rating each of your pages in hierarchical order. Begin with the 'Homepage'; below this, add the main pages, such as 'About Us' and 'Products'. Finally, list all the sub pages of your site. 
The most important page of your website is, of course, your Homepage. This will be the first thing potential customers see and should therefore highlight your company's offering. As this will be the core of your site, it should contain links to all of the main pages. All other pages should also link to your homepage, so that Google will rank it accordingly.
The next step is to link all the pages that are related to each other. For example, your Products page should link unsurprisingly, to all of the products you offer. A particularly good way of guiding customers to relevant content is to include links in blog posts. You might, for example, write a blog post which highlights the benefits of one of your products or services. A link should be included to the relevant pages, so that customers, who have been persuaded by your copy, can find out more. An easy way to link blogs on similar topics is to make use of categories or tags. That way, customers will find it easy to learn more, and search engine crawlers will be able to better recognise the structure of your site. 
If you at any point change the URL of one or more of your pages, you must ensure that you update any links that direct to these pages. If you do not, your website will be riddled with broken links, which will be detrimental to your SEO efforts.
After you have finished creating links between pages, you should ensure that you have included links and relevant keywords in your website's footer. As well as linking to the same pages as your top menu items, you may wish to link to a FAQs page or your contact information. You can also add a list or slider of your most recent or most popular blog posts, quickly guiding customers to content they can easily consume.   
Help With Link Building
Link building can be a daunting process and one that many business owners simply don't have the time to carry out. Luckily, the team at marketing and advertising agency, Manchester based Creation ADM, have years of experience optimising websites, getting them to the top of search engine rankings and bringing new customers on board. For more information on our services, please click here. Feel free to give us a call on 0161 236 3939 or complete our contact form.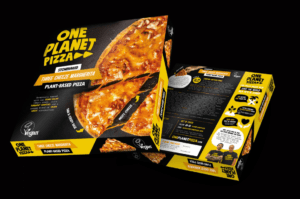 In this, the second blog post in leading Manchester branding agency Creation's series about branding, we explore its importance for any business at a time when competition for both retaining and attracting new customers has never been more fierce. Let's start with the most fundamental of questions:
Read More